For users, those who are with Mac OS X can now jailbreak iOS 9.0 – iOS 9.0.2 with your own jailbreak tool without a virtual PC. The tool has released as the Pangu Mac download version 1.0.0. This has become a great deal as Pangu could draw the Mac OS X compatibility too with their initial Mac jailbreak release. Anyhow, the Pangu Mac download is bringing you the Cydia 1.1.26 as well, which is the latest updated by Saurik. So from here, Mac users won't worry of the jailbreak as now the responsibility has taken by Pangu. If you are a Mac user and stayed out of Pangu Windows tool, can now jailbreak iOS 9 using Pangu Mac download.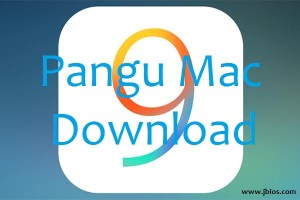 Pangu download v1.0.0
Currently, the Pangu download v1.0.0 stands for Pangu Mac download. Although this is the initial version of them, we couldn't get any complaint of its process even after couple of weeks from the release. While Windows users applying the version 1.2.0, you can use Pangu Mac download version 1.0.0. You can use below user guide for the Pangu Mac download.
By the way, we are lucky enough to receive two jailbreak tools from Pangu without any delay. Otherwise, we will have to stay to upgrade our devices with iOS 9, until the jailbreak tool will release after another few iOS releases. As Cydia 1.1.26 can download with both tools, you can get any app you like on your iDevice.
Preparations fro the jailbreak iOS 9
Make a full backup of all your important data.
Switch the iOS device to the airplane mode for a proper jailbreak process.
The installation of iOS 9 must be using iTunes by cause of OTA updates doesn't allow for the jailbreak.
How to jailbreak?
You can use this video for the jailbreak iOS 9 procedure with Pangu Mac download.

Pangu for iOS 9.2
As you already know Apple will release the iOS 9.2 as their next iOS launch after another few weeks from here. So you will be able to install iOS 9.2 on your devices if you are not an interested in jailbreaking. Because the jailbreak iOS 9.2 hasn't arrived the news feed as it is still passing the 3rd beta version. Therefore, let's see what will happen after iOS 9.2 release in the near future.